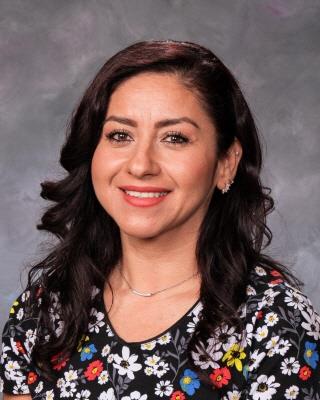 Phone: 509-782-2211
Email:
Degrees and Certifications:
Mrs.

Adriana Castro

*Vale Parents and Guardians:

Please keep in mind that more and more students are being diagnosed with severe food allergies and this can be very scary and sometimes life threatening. These students must deal with these allergies on a daily basis. We ask that you take this into consideration if/when you bring snacks into your student's classroom (more applicable for Vale students). Check with the office before bringing a snack in, as there may be a student with a severe food allergy in that classroom and your snack may not be allowed. Some teachers have approved snack lists for their classroom and we ask that you only bring snack items from the list they provide. It may seem inconvenient at times, however it may also save another students life. Unfortunately, peanuts and tree nuts seem to be one of the more common culprits with food allergies. Please consider reading food labels and making yourself more aware.

If you have any questions or concerns, please contact the Vale office at 782-2211

Please click below for the approved Vale snack and treat list. Remember that all snacks and treats need to be approved by the office and marked prior to entering the classroom.

Click HERE to visit the Cashmere School District Health Services/Nurse page.